So I go to fathead.com, but they don't have a gigantor wall-sized Nick Saban icon for my altarpiece. So I rolled over to the Rasterbator and made my own.
I found this obvious photoshop (saban has only been on the sidelines with Alabama once, at the A-Day game, where he wore a suit). I'm 98% sure it's Coach Fran's body with Nick's head from a Dolphins game, but whatever, it works.
After a little cleanup in GIMP, we get the chewy goodness essence:
Putting that through the Rastebator produces this gloriousness. KNEEL BEFORE SABAN!!!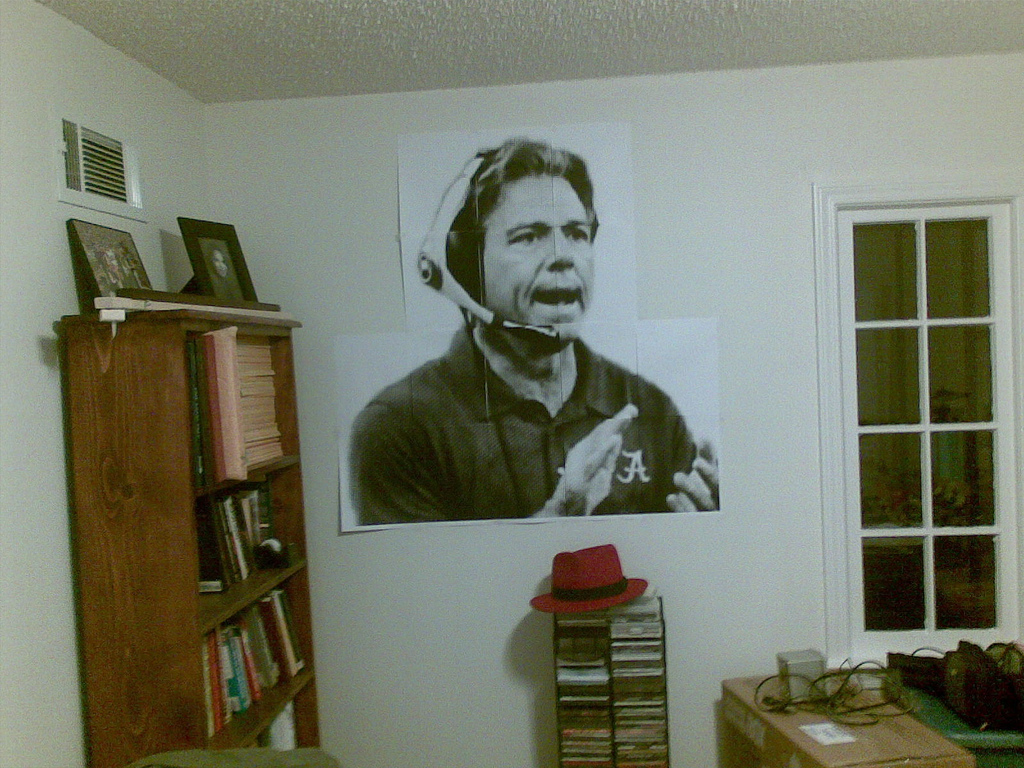 If you want to start your own shrine, here's the 2.6MB 30-page Nick Saban Fathead PDF.
I think my next rasterbator project will be Gordon Gekko: